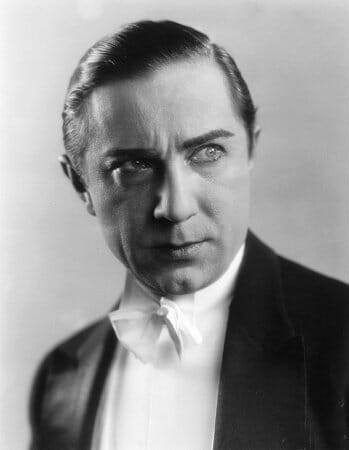 One of the most well-known of actors to take on the character of Dracula was Bela Lugosi. He spent years bringing the character to live in New York and on the road. By the time he was hired to play the vampire in the film version, he was being paid well under what his credentials were worth. Supporting cast got paid more and only added salt to his wounds.
Over time, Bela Lugosi had already grown to detest the role. One reporter heard the Lugosi exclaim that he hoped to never hear of Dracula again and that he did not want the character to possess him, and that no one knew what he suffered for the role.
However, Lugosi was too connected with his role and when the movie premiered in 1931, it was a box-office hit. Universal was thirsty for more success and wanted to make another winner. This is when they offered Lugosi the part of playing a monster named Frankenstein. The movie would be the first in a series of planned monster movies slated for Lugosi. It was Universal's intention to make Lugosi into a new and improved Lon Chaney, who had made a good name playing a multitude of monsters.
But, Lugosi made the poor choice of turning down the role of Frankenstein because the character did not have any speaking parts. The only thing he would have to master is the grunt of the monster. The heavy makeup needed for the creature was also a turnoff because he feared that the audience would not be able to recognize him in his role. The opportunity to play Frankenstein was passed down to an unknown actor named William Henry Pratt, who later changed his name to Boris Karloff. In just one year, the new actor would bypass the greatness of Lugosi and become one of the most famous horror stars of the 1930s.
This move led to Lugosi not being able to negotiate a lucrative contract in Hollywood. Dracula would become the height of his acting career and at the time, he did not know that the end was near for him. Some will say that his last good role was playing the role of a monster keeper named Ygor in the film titled, 'Son of Frankenstein' (1939).
Lugosi just couldn't get away from the Dracula role. The last time he played the character was in a 1948 film by Universal titled 'Abbot and Costello Meet Frankenstein. This would be Lugosi's last major studio film. The last bits of his career would be spent appearing in low-budget films, including an Ed Wood film called 'Bride of the Monster' "" which was released in 1956.
Even in death, Dracula haunted the actor. When he died in 1956, he was buried in full Dracula costume, cape and makeup. At the time of his death, Lugosi had left behind an estate that was only worth $2,900.